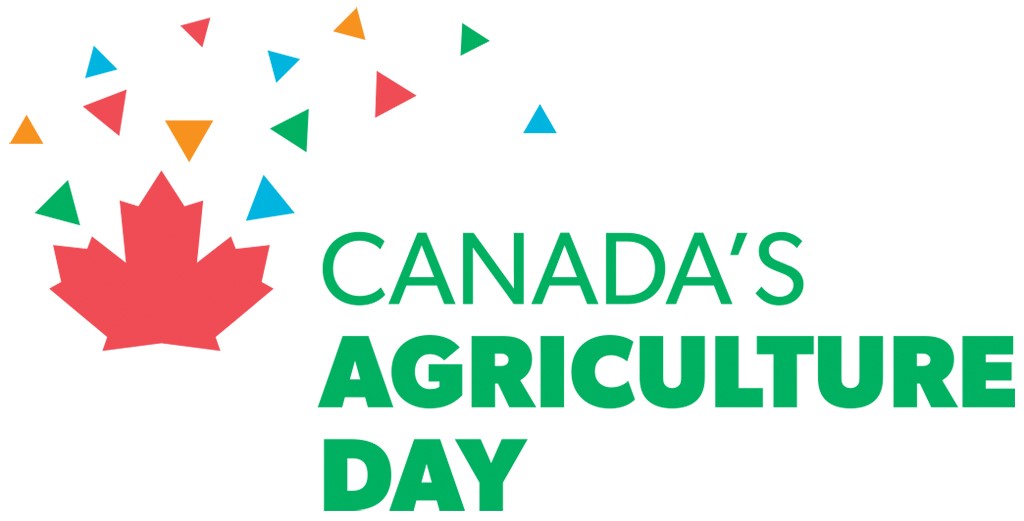 February 15, 2023
A day to celebrate the business of Canadian Agriculture.
This is an opportunity for producers to share their pride and help consumers draw a closer connection to where their food comes from and the people who produce it.  
Each year the Kent Federation of Agriculture (KFA) and the community celebrates this day in a special way by coordinating local food donations to both The Salvation Army and Outreach for Hunger in Chatham-Kent. Monetary donations are put towards food products such as ground pork for both organizations.
Everyone is welcome to participate by donating to the local Salvation Army or Outreach for Hunger in Chatham-Kent.
We are thankful for all the farmers, businesses and individuals for joining us on this day recognizing Agriculture in Canada as we help the local food banks in their effort to reduce food insecurity in Chatham-Kent.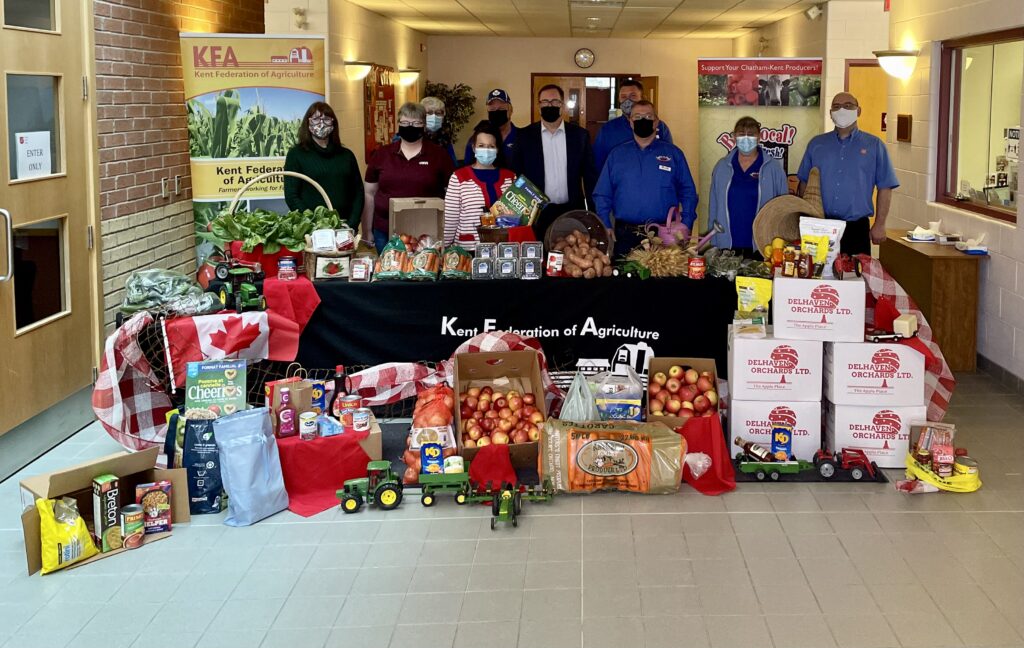 $14,000 in donations of food and funds were raised on Canada's Agriculture Day in 2022 
THANK YOU to these generous businesses and individuals for their donations and support in 2022
ADAMS INDUSTRIAL FORKLIFTS             
BLENHEIM CHEVROLET
BLONDE SEEDS – Greg Blonde
BYRNE BOYS EXCAVATING
CAPITALS AGRI DELIVERIES LTD
C.L. BENNENGER AND SOUTHPOINTE EQUIPMENT
CONAGRA – Dresden
CUNNINGHAM FARMS – Jay Cunningham
DELHAVEN ORCHARDS
D'HONDT CUSTOM APPLICATON SERVICES INC.
ESSEX-KENT JR FARMERS
FAB MASTER – Ridgetown
FARM CREDIT CANADA (FCC)
FAUBERT, RON & MOLLY
GRAIN FARMERS OF CHATHAM-KENT
HANDSOR, HARVEY & SUSAN
HANDSOR, PAIGE
HARRYS HAULAGE
HIGHGATE TENDER MEATS
J & E MEATS
JOHN WRIGHT, C-K COUNCILLOR
JOHN WRIGHT GENERAL REPAIRS
KEARNEY PLANTERS
MAIN & MARKET SERVICE CENTRE
MARY CLAIRE LATIMER – CK COUNCILLOR
MAYOR DARRIN CANNIFF
MCBRIEN LIVESTOCK
MIKE'S CARWASH VARIETY–UPI–TILBURY
NATURE'S FINEST PRODUCE LTD
PEETERS MUSHROOM FARMS
PICHE, STEVE & JACKIE
PRIDE SEEDS
R & K FARMS – Leclair
RBC AGRI BUSINESS
RIDGETOWN FARM EQUIPMENT           
ROESCH MEATS AND MORE
SNOBELEN, BRAD & JESS
STEVE & ALICE UHER – FARM
STEVE'S SHOP /STEVE PINNSONEAULT
SYLVITE AGRI SERVICES – KENT BRIDGE
TOTAL COMFORT HEATING & COOLING
UDVARI, MARY ANNE
WADDICK FUELS – BOTHWELL
COMMUNITY FOOD DROP-OFFS
And most importantly our Farmers!
A special thanks to the media for their support
and for always helping to get the word out.